Aguilar de Campóo, Thursday, June 7, 2007
And then a couple of hundred kilometers further north of Amusco is the slightly larger town of Aguilar de Campóo, where the earliest mention of Jews comes from 1188.
Approaching the town we learned from the signage that there's an ancient (of course) Roman ruin at the top of the hill near the center of the town. Our interest was something not so old.
We had something of a street address, so we used Gertrude aka our GPS to navigate us into town. However, as seems to be rather common for Gerdy in these small towns, she lost her way and had us going around in circles down roads we could barely navigate due to the van's height and width. We ended up parking near the Cathedral and walking into the main square to look for the Tourist Information office. There we found a little coffee shop (where we had tea)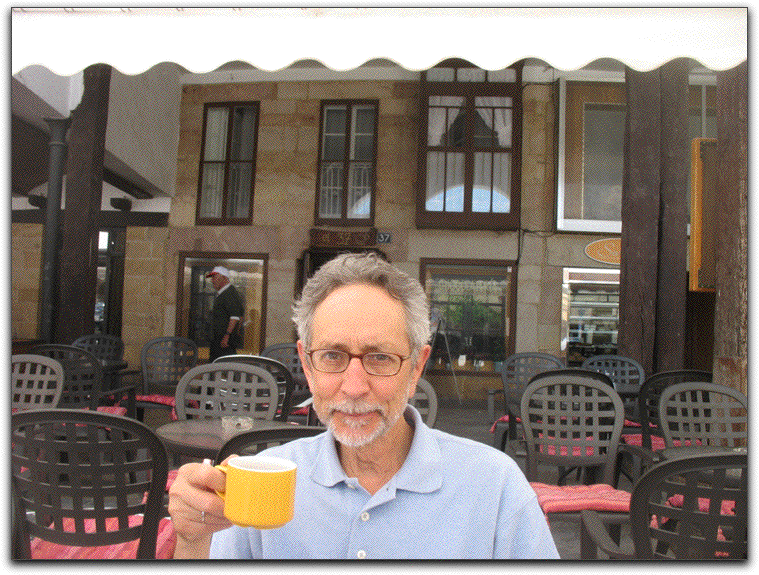 because for some unknown and unfathomable reason, the chocolate was not available until after seven! Note the sign...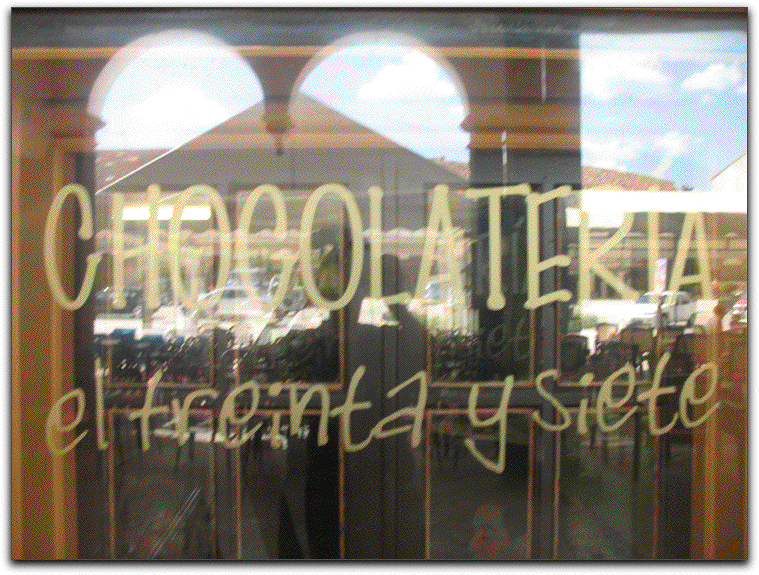 We were, however, able to learn that the Info office was directly across the square. Nonetheless, when we went over to get a local map and information on what we wanted…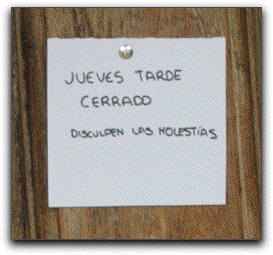 and, of course that day was, indeed, Jueves (Thursday).
We noted from the map in the window where we wanted to go, so we walked about fifty meters in a northerly direction along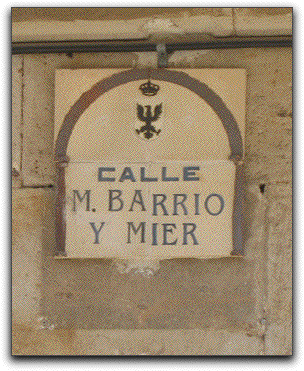 (who or what "Barrio y Mier" were, we do not know) until we reached the gate towards the road to the town of Reinosa which is an hour or so (by van) further north, so this must have been a significant gate.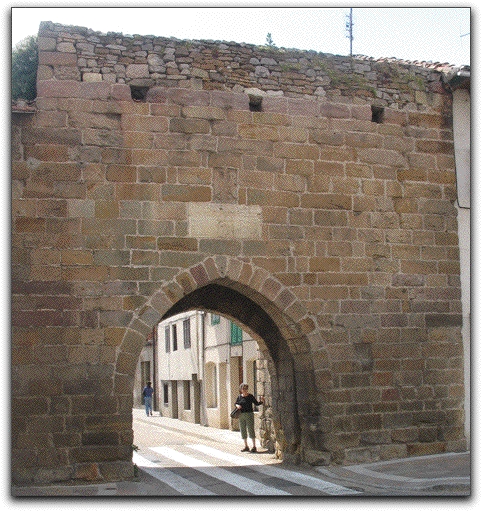 Directly above the opening is a very old "plaque" (with what seems to be a crowned eagle on top, the town's coat of arms.):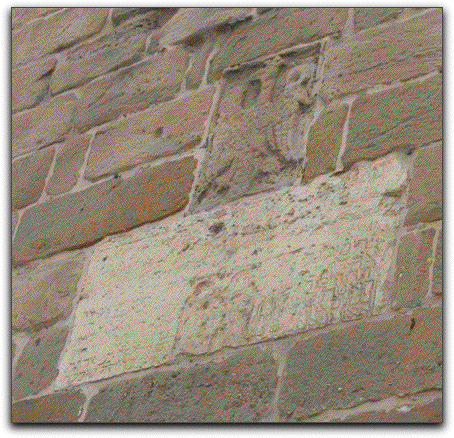 In the middle of the large stone seems to be a representation of the two tablets of the law, and on either side is text. On one side is Hebrew and on the other side is Castilian written in Hebrew characters (aljamiado)! [I "photoshopped" two pictures together to get the entire thing as close and large as I could.]



A modern plaque on the wall off to the left (facing the gate) explains the significance of the older plaque. On June 1 1380 work on the gate started. It was financed by Don Caq Isaac ben Malak and his wife Bellida.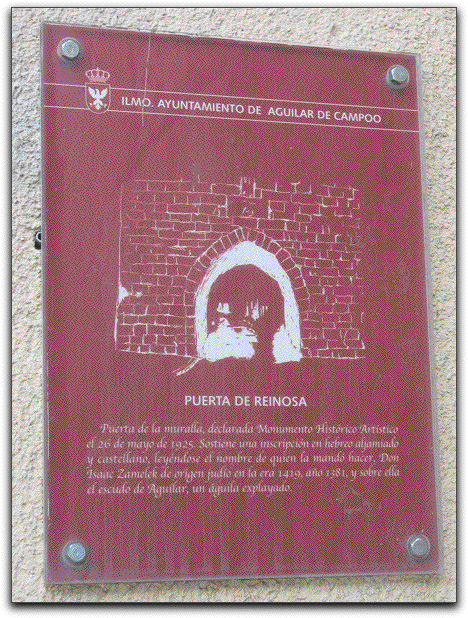 We had found what we came for… except for the chocolate, so we walked back to the van and continued on our way to find a campsite in Santander in the Basque country.